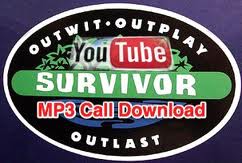 Have you heard the fuss about YouTube terminating and suspending accounts? Now before things get out of context and people start speculating what's going on, I wanted to set the record straight.
I lined up a call with YouTube expert and video marketer Gideon Shalwick (the first person I called when my account was terminated) to answer some of the big questions floating around right now.
This call is pretty much a YouTube Termination Survival Guide – everything you need to know about keeping your account in good standing and what to do if your account gets terminated or suspended.
We covered a whole bunch of things including:
– What the hell is going on.
– Exactly what happened behind the scenes to get my account reactivated.
– What to do if your account is suspended for either Copyright or for violating the community guidelines.
– What are the biggest myths circling around at the moment.
– How to future proof your online video marketing strategy.
And more of course… we chatted for around an hour.
Suffice to say, if you've got a YouTube account you must listen to this call. Knowing how it feels to be on the wrong side of YT I wanted to do my bit to help anyone in a similar position.
The call is free, no optins, no pitch… just 100% solid content.
Click here to download the – YouTube Termination Survival Call.
*Post Update: Following on from my call with Gideon, I arranged another interview with a YouTube heavy weight – Paul Colligan. In this call we covered even more on the topic of YouTube and what you can do to ensure your account says in good standing. We chatted, in addition to the usual topics, about automated tools, black hat strategies, Traffic Geyser and more. Suffice to say it's a great listen.
Click here to download the call with Paul Colligan.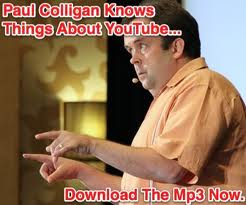 If you've got any interesting thoughts and/or comments, or maybe you just want to rant, please do so below.
Your SEO Coach,
Dave Jenyns
Ps. I know I'm biased but really feel like this mp3 should be required listening to anyone who owns a YouTube account so any help you offer getting the word out is much appreciated. Tweet, Facebook and email anyone you think this would help.
PPs. Here's some links mentioned in the call.
How to appeal video strikes here.
Appeal Terms of use violation here.
Suspended account inquiry here.
Read the YouTube community guidelines here.
YouTube community help forum.
PPPs. A few of the other big names canned by YouTube in this cleansing program included: Darren Rowse, David Foster, Chris Farrell, Ross Goldberg… do you know of any others? Share them below.