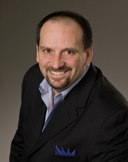 As part of the launch of http://www.authoritycontent.com/ I've been chatting with some living legends of the internet marketing world. And, to kick things off, I wanted to set the bar very high by interviewing one of the greatest direct response copywriters in the world today.
Often dubbed as the "Roger Ban­nis­ter of Online Copy" (Ban­nis­ter was the run­ner who broke the four- minute mile bar­rier), his most notable suc­cess is one of his saleslet­ters, which sold a $1.08 mil­lion online on the first day.
I am of course talking about Michel Fortin.
You can listen to the interview, it's free to download, no optin required. Click here to download it now.
Your SEO coach,
David Jenyns
Ps. If you'd to see who else I'm interviewing please visit www.authoritycontent.com or follow me on twitter.