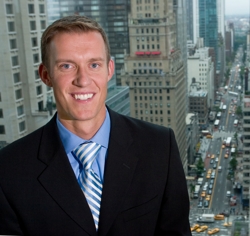 The world of search is changing before our very eyes. In just the past couple of months, Facebook's traffic overtook Google, indicating a nail in the coffin of traditional search. To make matters worse, Facebook has been on the front foot recently by changing their "fan pages" to be "pages" and introducing the "like" button. These seemingly subtle changes have caused a stir for the entire search community. People are reading into these early signs as the end of Google. Have they jumped the gun?
I personally don't see Google disappearing anytime soon. That said, it's definitely a huge shift. Perhaps what Erik Qualman, (www.socialnomics.net) author of Socialnomics, said in 2008, "You will not longer search for products, they will find you" is close to the truth. Social media websites like Twitter, Facebook, etc. are taking notes as you browse the internet. It's only a matter of time before this information really starts to shape your online experience.
Imagine a world where whatever you were looking for was through recommendation. If you were looking for travel accommodation in Rome, the results of your search would come from your own personal network. Imagine you were given a list of all the places your friends have stayed and highly recommended. Is this the way search is headed?
Wanting to dig into this topic a little deeper, I decided to go straight to the source. I contacted Erik Qualman and asked for an interview, which he kindly accepted.
Erik Qualman is the author of Socialnomics: How social media transforms the way we live and do business. Socialnomics made Amazon's #1 Best Selling List only after three weeks of publication & has been in the Top 100 Best Selling Business Books List consistently since its launch in August.
Qualman is a frequently requested International speaker of the Fortune 500 and has been highlighted in numerous media outlets including: BusinessWeek, The New York Times, CNET, San Francisco Chronicle, Mashable, USA Today, Forbes, CBS Nightly News, and The Huffington Post. He has been fortunate to share the stage with Alan Mulally (Ford CEO), Lee Scott (CEO/Chairman Walmart), Jose Socrates (Prime Minister of Portugal),Olli-Pekka Kallasvuo (Nokia CEO), Julie Andrews (Actress) and Al Gore (former Vice President). In short, he knows his stuff.
As usual I asked all the tough questions:
Where do you start with social media as a small business?
How do you measure the ROI on social media?
What are the big opportunities you see coming down the pipe?
And that's just the start… if you'd like to listen to this interview click here to download the MP3.
Your SEO coach,
David Jenyns
Ps. Like what you heard? Follow me on twitter and I'll keep you up to date will more free interviews.
PPs. Eric recently updated his social Media Revolution video… have you seen it yet? If not watch it below: