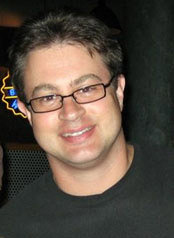 Most powerful tools have the potential to be used for both good and evil… it's up to the user to use it responsibly. WordPress Direct (WPD) is a prime example.
In short, WPD helps you source and post fresh content to your WordPress blog in an almost automated fashion. There's an element of pre-screening to make sure you're only putting out high quality content – but, as I said, there's always the possibility that this system could be used to push out crap.
Personally, I have found it's always better to build higher quality sites that are going to go the distance, rather than lower quality ones that will ultimately lose their value.
As part of my SEO method we use WPD to build 'feeder sites' that promote our 'money site' – it's a simple concept that works extremely well (if you'd like to find out more visit: http://www.authoritycontent.com/).
Anyway, I've been interviewing all the people behind the services we use in our business, to discover their best practices. Just before Christmas, I was lucky to get Marty Rozmanith, the guy behind WPD, on the line to find out his approach. You can download the call using the link below… no optin required 🙂
Click here to download the interview.
Your SEO coach,
David Jenyns
Ps. If you liked this interview, be sure to follow me on twitter – click here.
PPs. Want to find out more about WordPressDirect? click here.