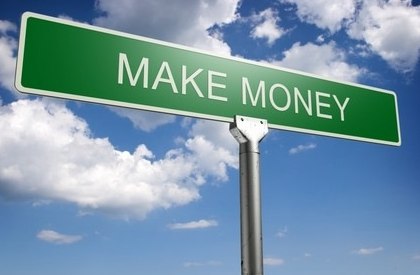 If you're desperate to find an internet marketing busines model that works, here's 3 I have personally proven and can guarantee.
I have been comfortably making my living online for more than 10 years now.  It was a slow start, and I made some mistakes in the early days.  I had a $5,000 per month income stream vanish overnight because an assistant thought they were helping me by clicking my Adsense ads… sadly Google didn't see it that way. Similarly, I've wasted a lot of time chasing inefficient internet marketing business models.
In this post I am going to outline the three business models I successfully use today to make money on the internet.  There are others around, but I can guarantee these three work – I have proven them to myself.
Here's the first internet business model: – Sell Information Products
The great thing about Information Products is the high profit margin.  You can have downloadable products, or use someone else to fulfil (print, pack and post) physical products.  All you need is information which someone else will pay for.  You need to be an expert is some in-demand area, or be able to find, buy or rent one.
Start with a free introductory report to generate leads.  From the initial interest, upsell your audience into a paid product, then into mid-range and finally into high-range products.  Ultimately you can offer seminars or coaching.  I've done this time and again in my trading niche and even at Melbourne SEO Services we begin with a free report, the "SEO Manifesto", and upsell to our products and seminars.
The second internet business model: eCommerce
Here is where you have actual physical products for sale, and use a website to transact business rather than a shopfront.  There are great opportunities for excellent Search Engine Optimisation, to get your site to the top of the SERPs.  Here's one site where we drive over 1,000 unique visitors per day, selling 3,000+ different products www.planet13.com.au.  The SEO techniques we use here are primarily onpage optimisation (keywords) and internal linking.
If you're not sure how to build SEO for your ecommerce business, check out these cutting-edge techniques: www.theseomethod.com
The third internet business model: Sell Services
Use the internet to generate leads for a service, where you sell your time and expertise. Most business have no idea how to market effectively, either via the internet, or offline.  There are an easy opportunities available for you to do this better than your competition.  Here's an example of how we did it for one of our clients: www.thedentists.com.au
Ok, I've given you the three best internet marketing models I know.  These are the methods I use myself.  Now, there are more (secret but simple) methods to making money on the net … but that's a story for another post.