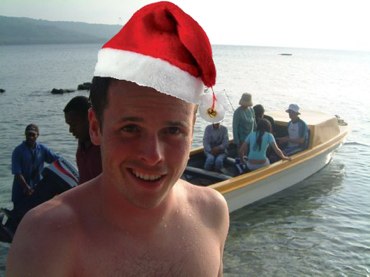 Looking for some holiday cheer?
It feels like we're in the final hundred meters of a year long marathon and I can see the finish line. And, making things just that little bit harder for myself, I decided to take on more than I could possibly handle. Now before you start feeling sorry for me 😉
As a reward, my girlfriend and I are taking 2 weeks off and going to Vanuatu – search it on Google maps. It's north of New Caledonia and west of Fiji in the South Pacific. I can't wait! I'll be going for my open water scuba diving licence and I'll be seeing my first active volcano (Mt. Yasur). I'm also hoping to catch up with Endre Debozy from Landua Securities (might even try to record an interview for you).
But before I start daydreaming about my holiday…
Every year, for the past 4 years now, Stuart McPhee and I like to run our Holiday Super Special. In short, we get our best stock market education packages and just about give them away 🙂
So, if you've ever thought about purchasing one of our stock market products, now is the time!
Your Trading Coach,
David Jenyns
Ps. I recorded a short happy holiday message for you here:
Click here – to check out my end of year stock market education blow out.