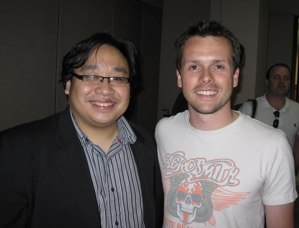 When I first started to watch Dr. Mike Woo Ming (www.themarketingmd.com) he was teaming up with Howie Schwartz on a whole range of products including Infosweet, Web2Secrets, TheOutSourceCode, LeadSupreme, Adsense Immersion and Traffic Tactics. He'd also had a few 'run ins' with Frank Kern… as they both tried one-upping each other (click here to see one of my favourites).
What I admire most about Dr. Mike is that, unlike many internet marketers, he has built an amazing business in countless niches outside of the internet marketing space. In fact he has 80+ info sites that started out using the 'Under Achiever' business model. He then took many of these sites to new levels, 'going deep' within these niches.
But rather than having me go into too much detail with regards to Dr. Mike's business… I'll let him tell you himself. I recorded a 1 hour skype call that tells the whole story. Click here to download it now. (no optins required)
Let me know what you think by posting your comments below.
Your SEO coach,
David Jenyns
Ps. Follow me on twitter to keep up to do with all my free interviews.