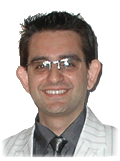 As part of my SEO Method we use a service called Directory Maximizer. The guys behind Directory Maximizer break down their service down into simple 3 parts…
1.  A team of experts manually submit you site to a list of quality directories.
2.  You get permanent one-way links from relevant categories in the directories.
3.  These links improve your rankings and increase your traffic.
Sounds simple and effective huh?! It does,  BUT  at the same time in the Internet Marketing world, the perceived importance of directory submissions appears to have waned dramatically.  Some people argue that it's not as effective as it used to be and subsequently no longer worthwhile.
With this in mind, I decided to track down Sameer Panjwani, one of the guys behind Directory Maximizer to get the lowdown straight from the Maximizer's mouth 🙂 As always, I recorded the call for you…
In this downloadable audio you'll find out everything you ever needed to know about directory submissions and how, if at all, you can use them to your SEO advantage. You'll discover:
Where directory submissions fit in relation to other link building services
Whether directory submissions should be a thing of the past
The best practice for Directory Maximizer

Click here to download my 30 minute chat with Sameer. As always, it's free to download, no optin required. Just doing my bit to support the SEO community 🙂
Your SEO coach,
David Jenyns
Ps. If you'd like to keep up with who I'm interviewing please follow me on twitter and I'll send you more free interviews.