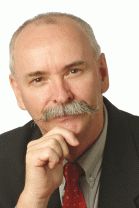 I was pretty chaffed the other day when Daryl Guppy emailed asking if I'd write up an article for his clients on how to create a MetaStock exploration using his Guppy Multiple Moving Average (GMMA) indicator.
I've known Daryl for quite a few years now and have always loved his work – of course I was only too happy to help out. I've just finished it and thought you might like a free copy? Click here to download the PDF.
I also recorded a short video walking you through how it all works (watch it below).
One final thing… I've just arranged to have an interview with Daryl this weekend while he's visiting Melbourne for the Trader's Expo. I was thinking, if you've got any questions you'd like me to ask him, please just submit them as a comment below and I'll be sure to ask on your behalf.
Your Trading Coach,
David Jenyns
Ps. Remember to submit your questions!
PPs. Here's the video to accompany the article (download the PDF here).