I've become more and more interested in buying, building, and selling domains. It all started with us clearing out some of my old domain names. I was finding, even though I wasn't focusing much time on these domains, they still took up "mind space". After a little research, we found the best market place for clearing out these websites was flippa.com.
What first started out as a way to clear the slate, has now turned into what I can see will be an important part of our business moving forward. What I love about buying and selling websites is that it's an illiquid market and therefore there are opportunities everywhere – especially for the experienced internet marketer.
Even more recently, my attention has been drawn to domaining… if you're not familiar with the term it's very similar to buying and selling websites however, typically the focus is more on the the actual domain name as opposed to the web business.
Anyway, I'm no expert in the area so, as you might already know, I like to go to the source when it comes to learning new information. When at Ed Dale's conference in Melbourne I met a couple that have been domaining for years – Anna and Simon Johnson (www.domainerincome.com). Anyway, it quickly become apparent these guys knew their stuff.
I asked Simon  over to my office where we recorded a short interview for you. Here are a few of the things we chatted about:
– What's the difference between buying and selling websites vs domaining?
– How to monitize a domain name? parking vs developing
– How to find expired domains?
– What's the big news with ICANN (the governing body of domains)?
Watch the interview below:
I'm keen to hear what you think so be sure to post your comments below.
Your SEO Coach,
David Jenyns
Ps. Want to find out more about Simon's service www.domainerincome.com? Check out the site below.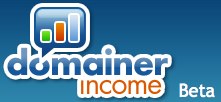 PPs. Remember to click here to follow me on twitter.