Rick click here to download my interview with Daryl Guppy (mp3)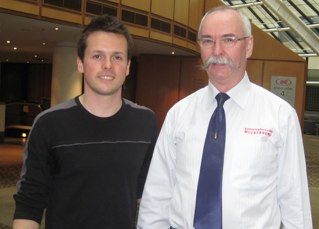 While you're waiting for it to download, read on…
In a recent interview, Daryl Guppy (CNBC's Chart Man) shared with me how he sees market trading conditions having changed in 2009. He also identified the importance of tailoring your trading approach to remain one step ahead of these changes.
The fact is, if you're using the same system you were using in 2007 or even 2008, your results will be marginal at best.
There have been significant changes in the characteristics of the market. For example, the market is much more volatile than ever before! Historically if the Dow were to move 3%, it'd be front page news, today these volatility wipes are all too common.
So how can you trade this volatility to your advantage?
To combat these changes, Daryl recently developed the trend volatility line (TVL), an advanced application of the Guppy Multiple Moving Average (GMMA) indicator. It has been shown that these methods deliver superior trade management while overcoming the limitations of stop loss methods based on price volatility – thereby avoiding false exits from profitable trades.
Perfectly tailored to intra-day, end-of-day and scalping methods, the TVL works for position trades in stocks, derivates, futures, and FX.
Here's how to update your trading methods!

Daryl has recently released a couple of DVDs to get you up to speed with what's working now – trading methods for the current 2009/2010 trading conditions.
Introducing the 'GMMA Trend Volatility Management' DVD – 124 minutes (click here to get your copy)

In this DVD Daryl explains, in detail, the application of his new TVL indicator. You'll learn how to…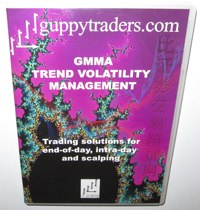 *      Use volatility to assist with better trade entries and trend management
*      Use the momentum minute to reduce entry risk
*      Identify exact price points when a trade moves from Hope, to Confidence and then to Certainty (HCC method)
*      Correctly calculate and apply trend volatility (TVL) stop loss method
*      Know when to shift from trend volatility management to price volatility management to maximise profits
*      Upgrade intra-day trades into multi-day trades
*      Improve scalping trades and upgrade them to intra-day trades
And then there's the  'E.W.S (Early Warning System) Trading Approach' DVD – 45 minutes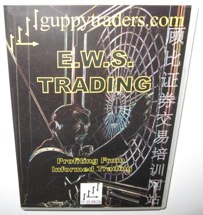 In this DVD Daryl explains five chart patterns you must know that suggest informed trading is happening and how you can tag along for the ride. This is chart analysis at its best!
Here's a few of the things you'll discover:
*      The difference between informed and inside trading
*      How to identify informed trading using E.W.S. technical
*      Analysis including these chart patterns: Island in the sun, Oil rig gusher, Denial pattern, Pile driver low, Fool's gold
*      E.W.S trading tactics for profiting from each chart pattern
*     And lots more…
Grab both DVDs for the discounted price of $190AUD (approx $175USD) Click here to order now.
Order now, and you'll also receive 2 bonus copies of Daryl's most recent newsletters "Tutorials In Applied Technical Analysis". Click here to order now.
I highly recommend these DVDs and consider them required viewing by all traders.
Your Trading Coach,
David Jenyns
Ps. Have you watched my Daryl Guppy Interview? Click here to see it now.