How are you going?

In my neck of the woods, things have been a little bit crazy lately. It's actually been quite hard for my team and I to keep up… I can only imagine how hard it must be for anyone on the outside looking in to keep track.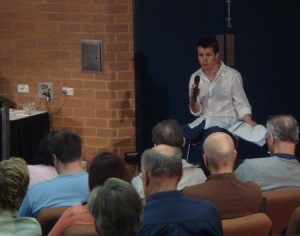 We're going from strength to strength on the trading side of things, we've launched Melbourne SEO Services to sterling success so far and, as you've probably seen, I'm regularly interviewing some of the biggest names in online business and trading arenas.
But Wait There's More!…
Amongst all these other projects, I've decided to put on a seminar like nothing I've ever done before. I'm going to share with you exactly how I've made myself, and our clients, millions of dollars online, using nothing but free traffic… and how you can easily do the same.
In this seminar I will personally teach you everything you need to know on how to be successful online – from market research through to link building. I will give you a simple step-by-step system anyone can follow! And best of all, it's a lot cheaper than you think – I guarantee it!
Anyway, I've just announced all the details on my Melbourne SEO Services website – Click here to find out more about the Melbourne SEO Training Workshop – be quick though, we've only got room for about 15 people. I hope to finally meet you in person.
Your SEO Coach,
David Jenyns
Ps. Have you seen my new SEO company website yet? Take a look and let me know what you think.